North of Portugal
A journey to discover the many splendours of Portugal's north, rich in history, cultural & religious treasures and unique traditions. During this 6-day escorted tour you'll visit walled vibrant cities, walled medieval town & majestic castles and journey through lovely Douro Valley with its ancient vineyards!
North of Portugal
News & Updates
Portugal Long Stay Vacations!
Skip the cold & enjoy a few weeks of winter sun on Portugal's Algarve Coast. Includes transfers from Faro airport plus half-day Lagos & Sagres tour. 14-nights in 1-Bedroom apartment from $629 person
read more...
Rome, Cinque Terre & Florence
History, famous cities, marvellous art galleries & museums combine with the spectacular scenery of the Cinque Terre. 10-day Independent Tour from $1999 person!
read more...
French Tastes
A little taste of life's finer pleasures - Champagne, French gourmet cuisine & fine wines. 6-day Wine & Gourmet Tour from $1429 person!
read more...
Testimonials
My clients are back from the Jolly Sicily Tour, here their feedback...Our trip went very, very well. We enjoyed it very much, had a superb time. The itinerary was perfect, but the people who implemented & managed it were even better. Driver & guides were all professionals & worthy of saying thanks for a well done job. We saw & learned a lot. Thanks from the bottom of my heart for a job well done!

Sabino, Royal City Travel
6 days from
$1699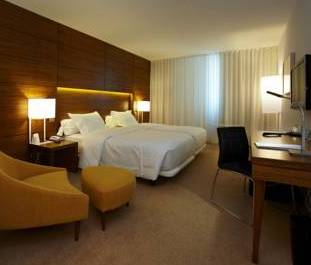 Fatima | Hotel Santa Maria | Fatima
A 2-minute walk from the Sanctuary of Our Lady of Fátima, this hotel's modern architecture lets in lots of daylight. It features spacious rooms and artworks by Portuguese artists. Santa Maria's restaurant lays nestled in the hotel's green garden. It offers regional Portuguese cuisine as well as various international dishes. There is a bar for drinks. Guest rooms include air conditioning, minibars and bathroom amenities. The rooms have free Wi-Fi and soft, carpeted floors. Santa Maria hotel also features a meditation room and hotel chapel. There is a terrace on the 4th floor with views of the sanctuary.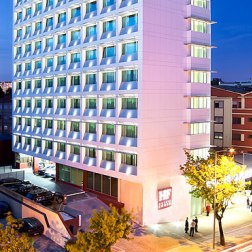 Porto | HF Ipanema Hotel | Porto
The hotel is located in the centre of Porto, near Avenida da Boavista, within a business centre and a renowned shopping area. Benefit from the strategic central location and rent one of the bicycles we have available. Guestrooms rooms are spacious and bright and include cable TV, Sports TV, air conditioning, doubled glazed windows, mini bar and a pleasant working area.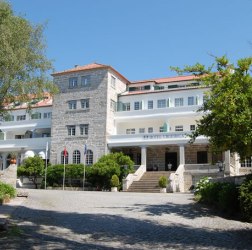 Canas de Senhorim | Hotel da Urgeiriça | Urgeiriça Region
Featuring regional Beira architecture, granite facade & traditional English style decoration, this elegant yet relaxed hotel is one of the best in the country. Its privileged location is ideal to explore the Beira Alta region, the nearby town of Viseu & Estrela Mountains. Guestrooms feature all modern conveniences.
All hotels offered by CIT Tours are carefully selected and monitored. Hotels can be substituted depending on availability.